Home delivery solutions
We understand home delivery service expectations are high and customers are often emotionally invested in the safe delivery of their purchase. It's important that your distribution contractors are accurate, reliable, friendly and well-presented.
You've worked hard to build a reputation with your customers. As a last point of contact, you need your home delivery service contractor to represent your brand with care and professionalism. With this in mind, Felix Transport strives to:
Provide the best vehicle recommendations for your deliveries.
Apply a rigorous driver selection process.
Develop a comprehensive operations procedure to meet your objectives.
Implement a thorough induction and training process for our staff and drivers.
Continuously seek your feedback and develop our service offerings.
Home Delivery Services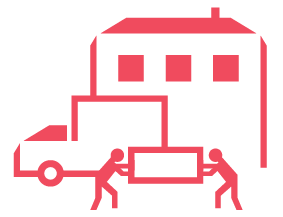 You can rely on Felix Transport to reliably provide last mile delivery of your product to the homes of your customers. With vehicles operated by 1-2 man teams, we're equipped to deliver goods of any type from groceries and flat-packed goods, to whitegoods and furniture.